Sardinian cooking
Delights of Sardinia
Sardinia - its gastronomy and other culinary delights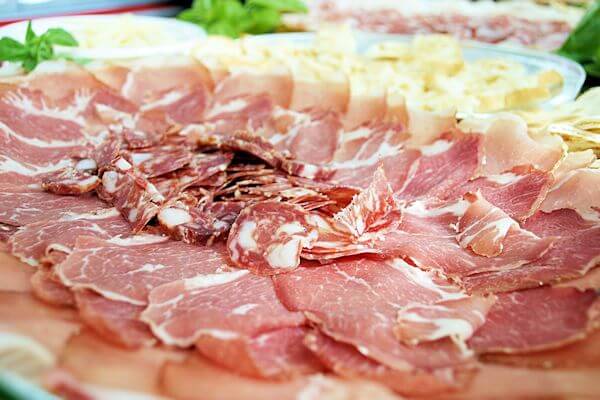 In Sardinia, as in all countries with such a long tradition, you can eat and drink in an authentic and genuine way.
An island in the Mediterranean Sea, where the pasta dishes are placed at the top: spaghetti with seafood or with bottarga or the ravioli stuffed with cheese or cottage cheese.
As seconds, seafood lobster, caught mainly in Alghero, Castelsardo and Santa Teresa.
In Gallura there is the traditional dish called Zuppa Gallures. Among the meat dishes, suckling pig and lamb on the spit. Seadas, the cake more appreciated, cakes stuffed with fresh cheese, cooked in oil and covered with honey.
Food and wine offers tourists a wide variety of dishes that you can enjoy both the many festivals that take place throughout the region both at the many local restaurants and farms.
The wine deserves special note and the many wineries in the area are pleased to welcome you for a tasting.
Our Sardinian cooking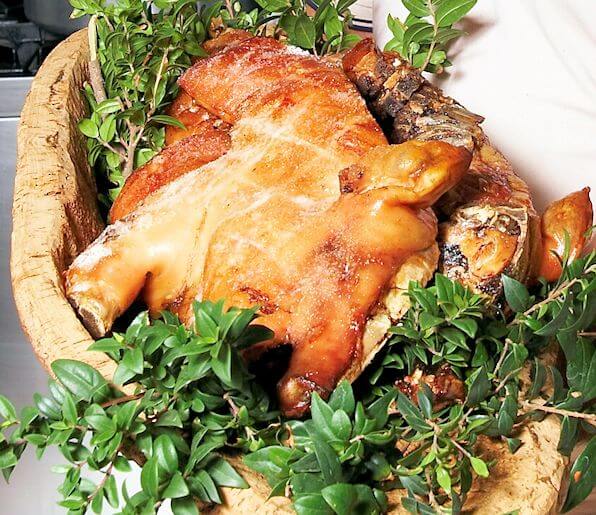 The area of Sassari offers a variety of thing for people who likes to spend a pleasant holiday. One of those pleasure is the Gastronomy. In Sardinia, like in the other Mediterranean places, we can eat and drink by traditional and genuine way. Pasta is the first course. But not only the one made by fish or bottarga , also ravioli (a kind of hand-made pasta)stuffed with cheese or soft cheese, made from ewe's milk. Lucky who has the pleasure to taste this hand–made ravioli.
From fish dishes, we begin with Lobster ( caught in Alghero 5, Castelsardo 11 and Santa Teresa) cooked in different way but always tasty. But the fish in Sardinia is good not only for the clean water but also for the presence of aromatic plants that the fish eat and make them delicious. So for a good fish preparation is enough to put same salt, pepper, dressed with Sardinian olive oil, lemon and garlic…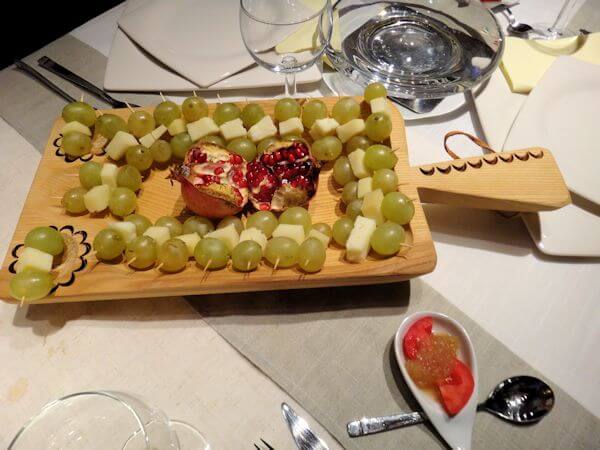 One of the characteristic dishes in Gallura, ( in the beginning it was prepared only for important occurrence like marriage) is the soup or "Zuppa Gallurese" made of dray bread, meat broth, parsley and fresh sheep cheese. From the shepherds tradition come the meat dishes: the roast lamb and suckling pig, called porcetto, cooked long and slowly over a fire of holm-oak, lentisk and arbutus..the taste is absolutely unforgettable. But one of the ancient dishes traditionally prepared by Sardinia's farmers is made with potatoes and sheep-meat.
We have many cakes and sweets in Sardinian that makes the choose quite difficult. Every town offers a variety of specialities that satisfy every palate, but in the restaurant its used to presented the Seadas or sebada, it is a kind of large round ravioli, with a filling of fresh cheese and flavoured by grated orange peel, it is fried and served with honey.
During your stay in Sardinia you should try the Agriturismo, a typical sardinian restaurant. Its a farmhouse, a combination of ancient dishes traditionally prepared by Sardinian' farmers, actually more then 70% of food are handmade.. sometimes you can enjoy all of this with folkloristic music and dance.
First you taste the Sardinian gastronomy then you can easily buy directly from the producer or by the farmers and cook from yourself. So you can find same fresh cheese, salami, ham, fruits and vegetables (Valledoria) wine (Tempio, Alghero and Valledoria), cheese (Perfugas) and honey (Sedini).
---